Working from Home 1st April 2020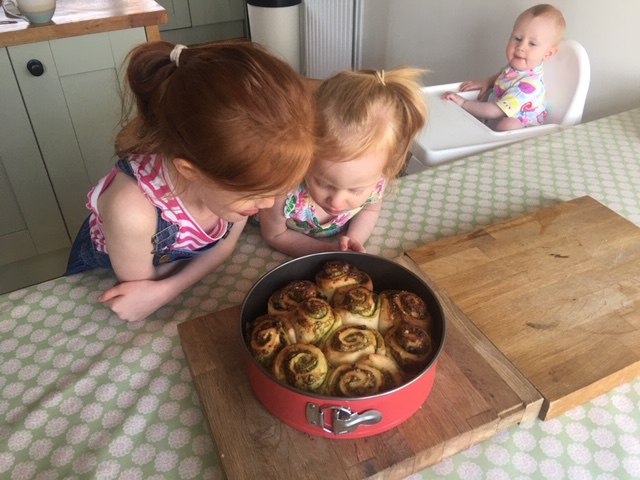 What very busy and creative children we have at KWPS!
Penelope (Year 1) has been busy planting seeds, pavement chalking, making a bird feeder, writing a report on Covid 19 and making bread. Looks delicious!
James (Year 6) has been teaching his mum how to kick a football. Well done to mum! He has been working very hard with his English SATs books and his Reading Plus.
Declan (Year 3) has been keeping up with arithmetic, reading and his maths booklet. He has baked scones (following a recipe from his comprehension homework that he completed in February). They look lovely! He has been doing lots of exercise and he has designed a football kit as part of a task set by his football coach. He is enjoying the stories read by the teachers too!
Harry (Year 5) has been learning sign language by doing an online BSL course. Maybe you can give us all a demonstration when we get back to school? He has also been creative by making an NHS rainbow for the window.
Charlotte (Year 3) has enjoyed carrying on with the Year 3 Volcanoes topic. She has read her encyclopaedia and found lots of pros and cons for volcanoes. She has also used 'Swiggle' to find reliable websites with information about Mount Fuji. Charlotte , little sister Anna and Mrs Smith thoroughly enjoyed working out how to get the best volcanic eruption with bicarbonate of soda and vinegar ….a classic….it works every time! After all this work she said she would like to live near a volcano, she said the pros out way the cons. Children are always so positive!!