Working from Home 8th June 2020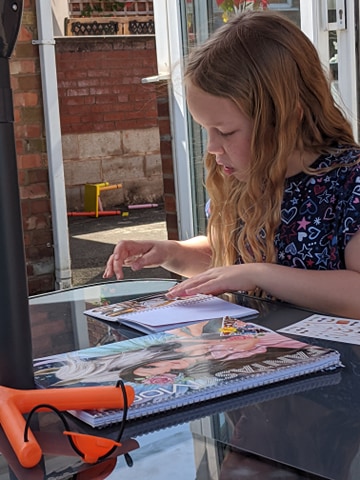 We have lots of pictures to share with you today!
Ezri has been very busy baking, gardening, eating ice cream, colouring, stickering, building a tank from wood, scootering, playing hangman, hoovering, tree climbing, walking a friend's dog, playing monopoly and making smoothies & cakes. Phew ! Really busy!!
Declan has prepared a quiz based on his school work about trees. He really enjoyed reading out his questions and marking the answers. He has also continued with his online maths, completed his science homework and loved doing some exercising by following online dance routines! Well done Declan!
Thomas and Alexander really enjoyed doing their science homework today! Well done boys and keep it up!