19 June 2020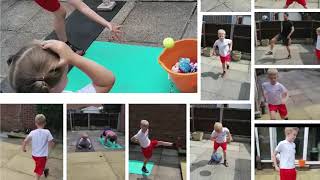 Here's some more of our brilliant entries for virtual sports day! Click here to view.
You're all doing a fabulous job!
Thank you so much to everyone who has entered so far. You have all earned lots of points for your house teams and have had so much fun doing it!
Remember, you have the rest of the week to get your entries in.
The scores are close...