Working from Home 4th May 2020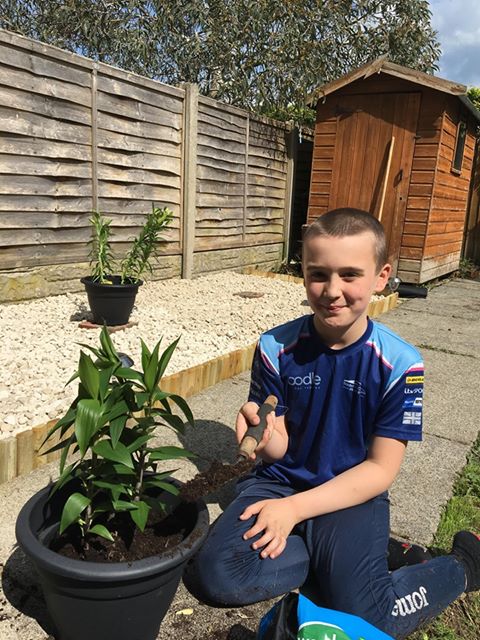 Here we are at the start of another week! It is fair to say that as we embark on week 7 of lockdown things can become more challenging for everyone. You can only do your best and we are here to help and support, so please do not hesitate to contact us via the website by clicking here, via our Facebook page or via Email head@kirkhamwesham.lancs.sch.uk.
Fortunately the sun is shining once again and our families are as busy as ever!
Charlotte is very proud to have achieved 27/27 on her maths arithmetic sheet and has also been practising her division. She has made some Celtic money using old Easter egg foil and was going to make a Celtic brooch but Charlotte wanted to make a Fairy Toadstool instead, it's very cute!
Linda has also been busy with the Lego challenge and her maths.
Olly and Amelia have been busy planting and sowing seeds. They talked about the life cycle of plants and what will happen to each of them as they grow. Mum was very impressed with Amelia being able to talk about what plants need to be able to grow.
Riley and Archie have had a brill week so they were rewarded with an afternoon of Jurassic Park and sweeties! Just like being at the cinema!
Mia has really enjoyed watching Life Hacks and had lots of fun tie -dying her hoody. Mia's little sister wanted to do her t-shirt too!