Working from Home 13th May 2020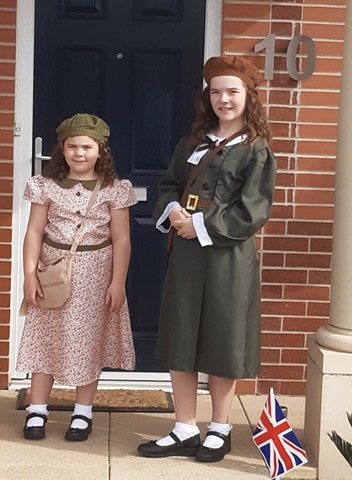 Hello again everyone!
Katie and Millie had lots of fun dressing up for VE Day and Abi has welcomed twin pygmy goats. Abi was there for the whole birth which will have been a fantastic learning experience!
As part of Year 2 Home Learning the children were asked to write a letter to someone in VE Day explaining our situation and asking questions. What a lovely letter Robyn wrote!
Henry has been continuing with his work and what a lovely rainbow he coloured in order to learn his French colours! Very topical too!
Jamila has been researching and completing a topic on Ancient Egypt which she has found fascinating!